How to get a correct tire pressure
Are you familiar with the nipple for your tire valve does not hold tight? The small leakage causes an inaccurate reading of the tire pressure. The air is leaking next to it. So you press the nipple down against the valve to keep the air inside. It is both cumbersome and still not quite close.
On newer cars where TPMS is installed, a correct and accurate tire pressure is important. This has created a greater need for a connection that ensures that the air does not leak and provides incorrect reading.
JWL inflating gun with QT connector ensures both airtight connection and accurate measurement of tire pressure thanks to the quality gauge.
The QT Connector is simple to use. It acts as a quick coupling, where it must be pressed on the valve. The patented system keeps the connector fixed and at the same time it is completely airtight in the connection to the valve.
How the QT works
It is easy to connect the QT connector to the valve. And even at 9 bar it is completely airtight. We have tested the QT Connector for over 100,000 activations and it is still completely airtight and functional.
The QT Connector is connected to the valve with a fixed pressure. The design now locks in place. To release the QT Connector, pull back the locking ring. Just like with a quick release coupling.
Quality gauge
JWL Inflating guns are fitted with a quality gauge (0-12 bar) in the accuracy class 1.6, which is measured according to the EN 837-1 standard. No inflating guns leave our production site without being tested. All gauge have an accuracy of 0-12 bar: ± 0.19 bar.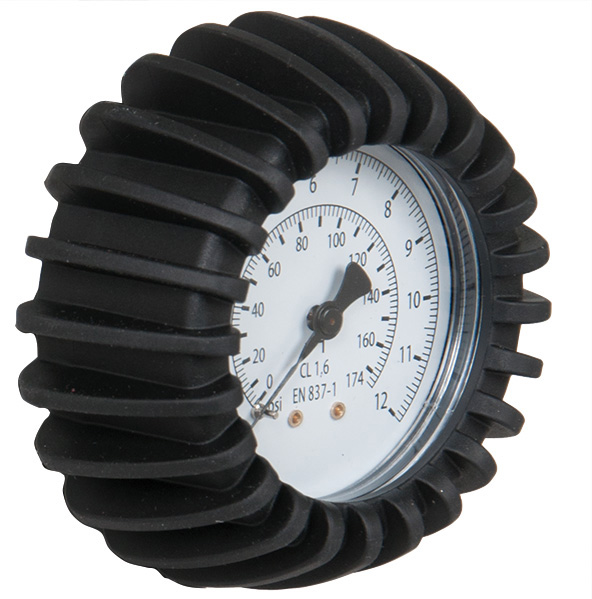 How the QT works
Find all JWL inflating guns and accessorie